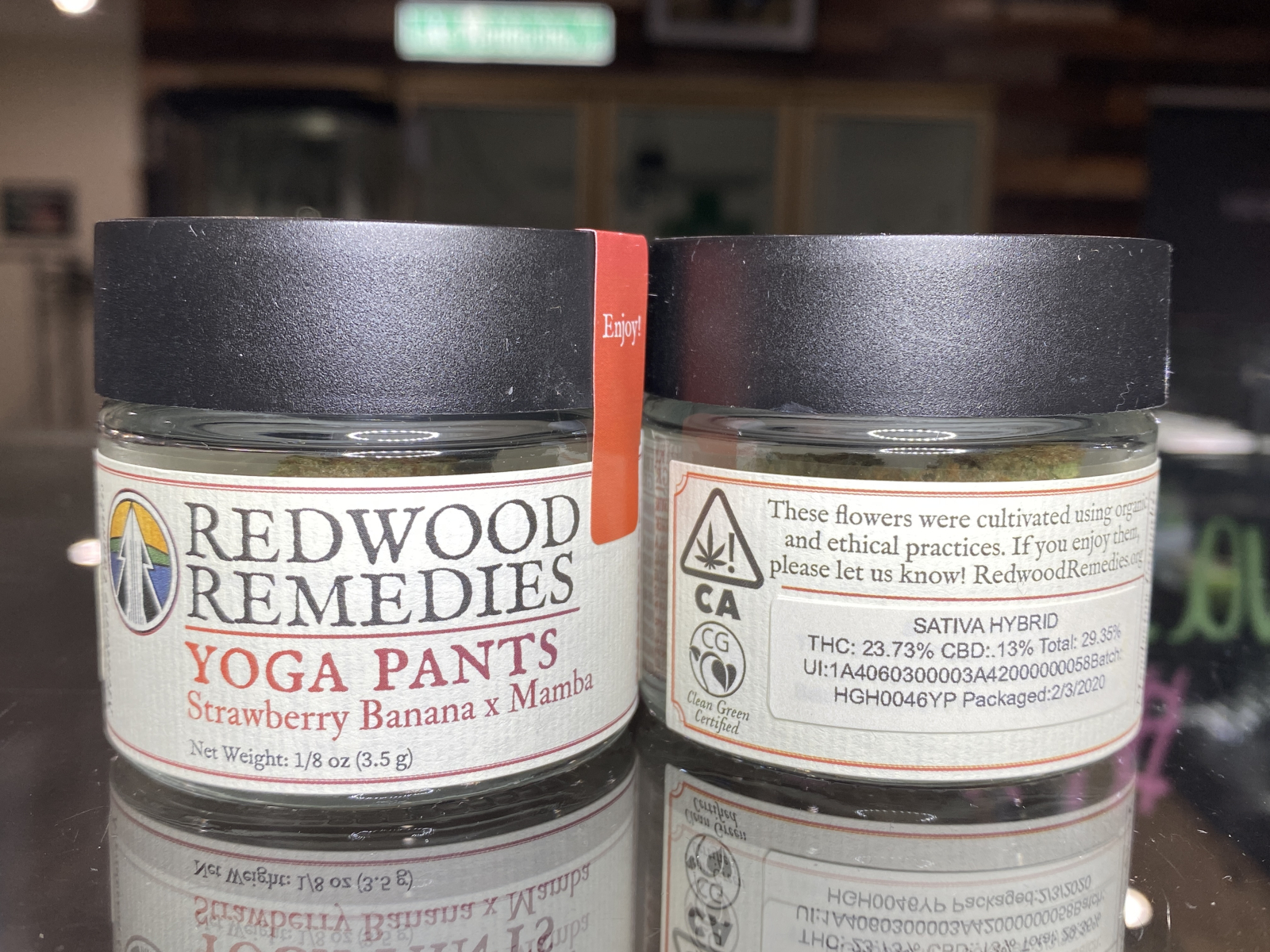 Redwood Remedies Yoga Pants 1/8th
Description
Yoga Pants 1/8th
Sativa Dominant Hybrid
23.73% THC / .13% CBD
These flowers were cultivated using organic and ethical practices. 
Genetics: Strawberry Banana x Mamba
Aroma: Pungently sweet and fruity
This strain provides a great balance of its hybrids effects. It will ease pains rather quickly while relaxing muscle tension. It's sativa effects lend a sense of inspiried creativity to the mix. Its effects tend to linger in the head, melting slowly into a relaxed and care free peace. Try this strain for anxiety, pain and depression relief, mainly during the day.