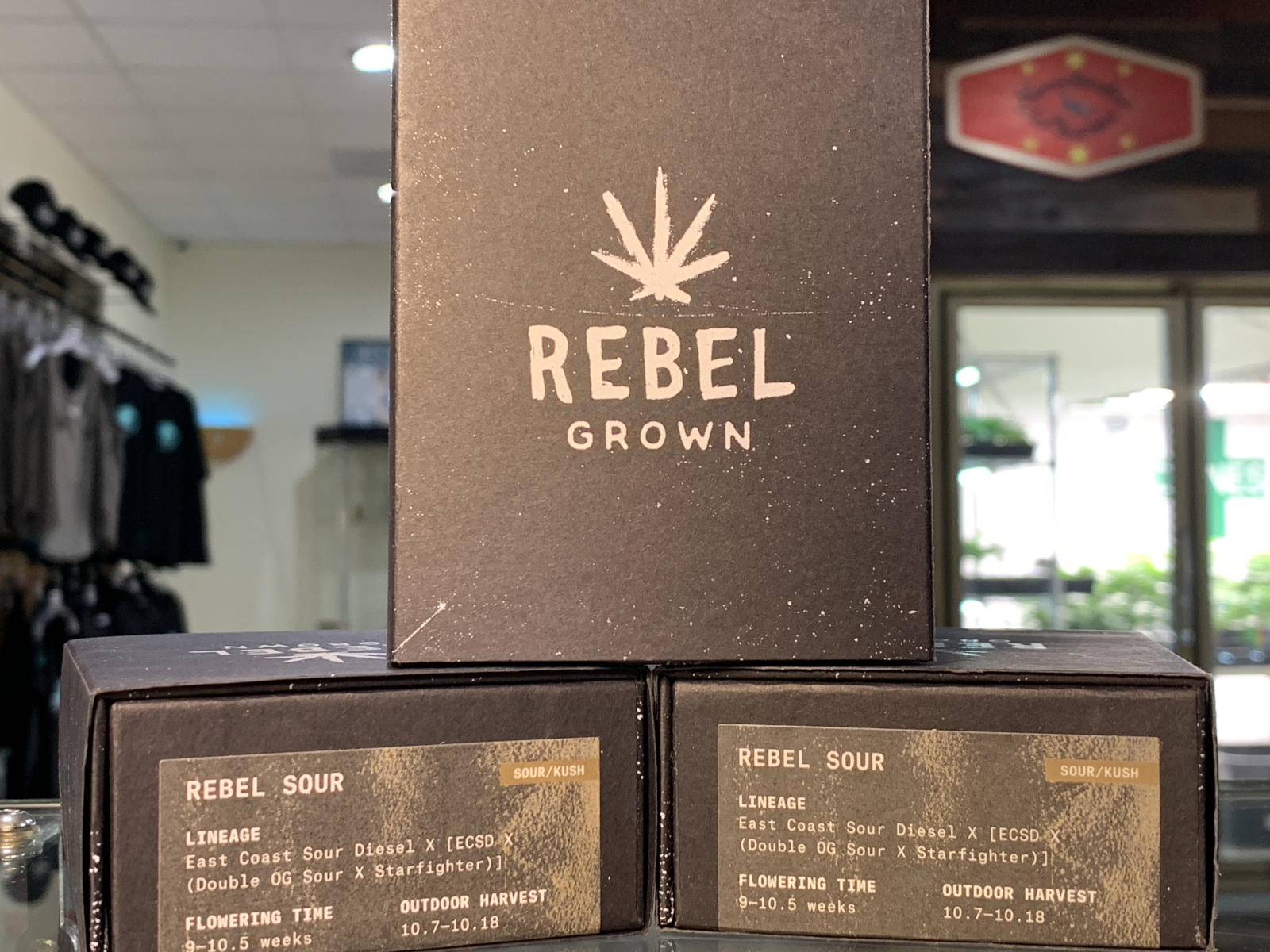 Rebel Grown Rebel Sour Seeds
Body
Rebel Grown
Rebel Sour Seeds
Sour/Kush
Lineage: East Coast Sour Diesel x [ECSD x (Double OG Sour x Starfighter)]
Flowering Time: 9-10.5
Outdoor Harvest: 10.7 - 10.18
"Incredibly powerful Sour Diesel hybrid.
A high bud-to-leaf ratio keeps this plant brimming with dense flowers, resulting in a massive yield potential when grown outdoors.
The stink of fuel from the Sour Diesel underpins a lingering tang of lemon from the star fighter. The dried buds are platinum and coated in a beautifully cyrstalline frost. This high quality, high potency plant that rivals all other sours"