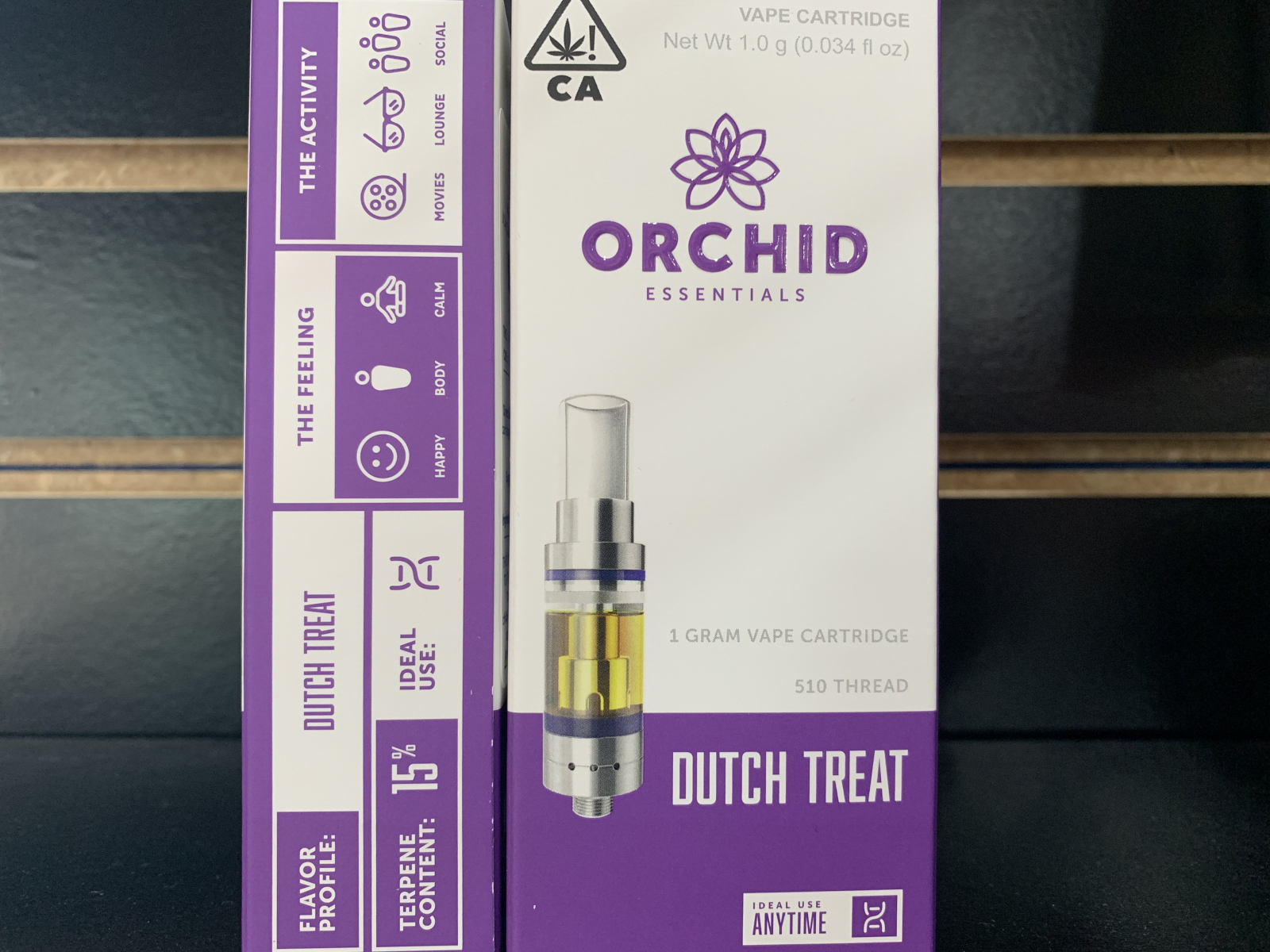 Orchid Dutch Treat 1g Cartridge
Body
Orchids Dutch Treat 1G vape cartridge. Best for anytime use. Happy calm body high. Best for social activities, lounging and movies. 15% terpenes 68.9% THC, 0.26% CBD. For best results use with Orchid battery.
Budtender Review

"Sweet, pine profile. Smooth large hits, calming uplifting effects"

"Great anytime with a mellow, relaxed high. Tastes like sweet pine"
Metrc cannabis species
hybrid