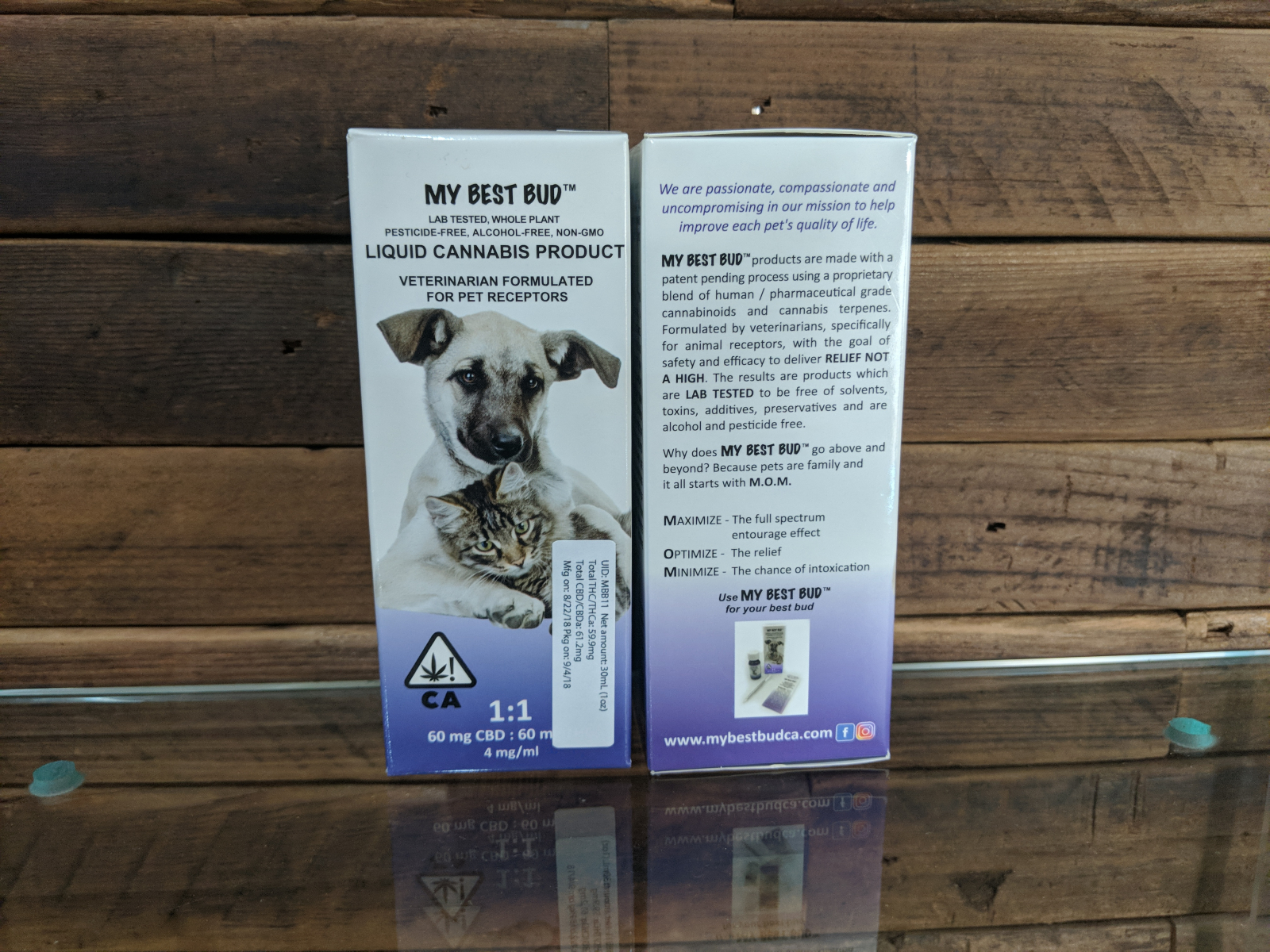 My Best Bud 1:1 CBD Pet Medicine
Body
"My Best Bud" 1:1
Lab-tested, Whole plant, pesticide-free, alcohol-free, non-gmo
60mg CBD + 60mg THC per container
CBD Medicine for your pets!
Specially selected human grade cannabis products formulated for animal receptors
My Best Bud products are made with a patent pending process using proprietary blend of human/pharmaceutical grade cannabinoids & cannabis terpenes. Formulated by veterinarians, specifically for animal receptors, with a goal of safety and efficacy to deliver RELIEF not A HIGH. The results are products which are LAB TESTED to be free of Solvents, toxins, additives, preservatives and are alcohol and pesticide free.
Maximize - The full spectrum entourage effect
Optimize - The Relief
Minimize - The chance of intoxication
May help Relieve:
Arthritis, Pain From Cancer, Neurologic Disease, Loss of Appetite, Nausea, GI problems, Digestive issues, Quality of life, Anxiety, Spinal or brain trauma, Glaucoma, Inflammation
Ingredients: 100% Organic, MCT Coconut Oil, Whole/Plant Full Sepctrum Cannabis Proprietary Cannabis Blend, Cannabis Terpenes