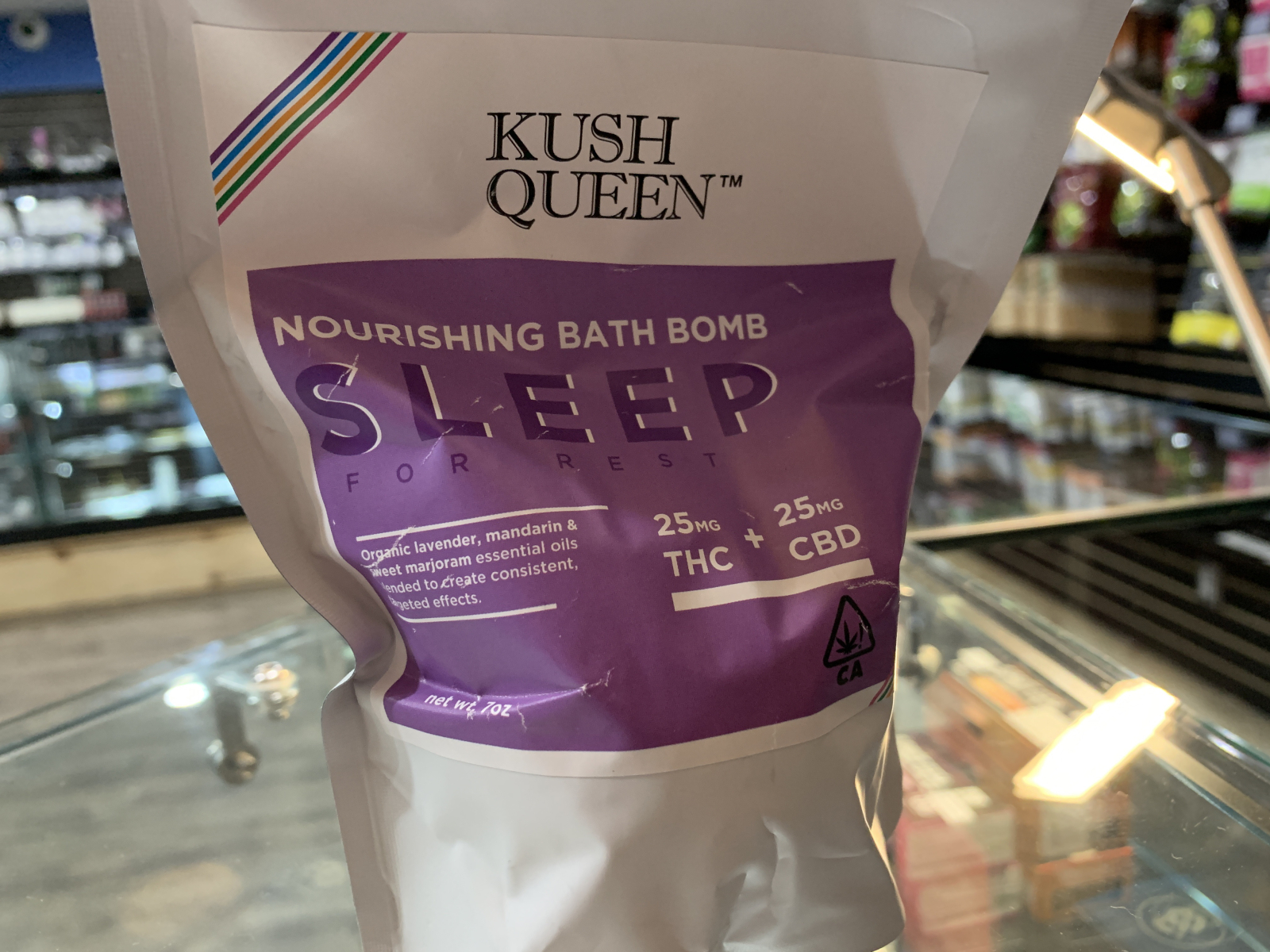 Kush Queen Sleep 1:1
Body
Kush Queen - Sleep Bath Bomb 1:1
-Was created to provide intense relaxation and calm to allow for a good night's sleep. The Citrus reticulata & Organum Majorana combine with Lavender help to regulate your blood circulation and boost your immune system while relaxation the muscles & calming the mind.
If you suffer from anxiety or insomnia and need a little extra help to sleep you might want to try doubling down on your bath bombs. double the essential oils & CBD = double the sleep inducing benefits.
All bath bombs are handmade with 100% organic essential oil blends, lab tested co2 cannabis oil, & CBD isolate with no artifical dyes or preservatives. We use high quality food coloring, so it will never stain your tub and is safe for absorption
Directions: Fill the tub with hot water, drop in your bath bomb & enjoy! For best results allow yourself at least 30 minutes to soak and enjoy the full effects of the CBD & essential oils.
IngredientsL 100% Organic Essential oils, (Lavender, Citrus Reticulata & Origanum Majorana), Cannabidiol, Sodium Bicarbonate, Magnesium sulfate, Citruc Acid, Cornstarch, Extra Virgin Olive Oil, Natural Colors