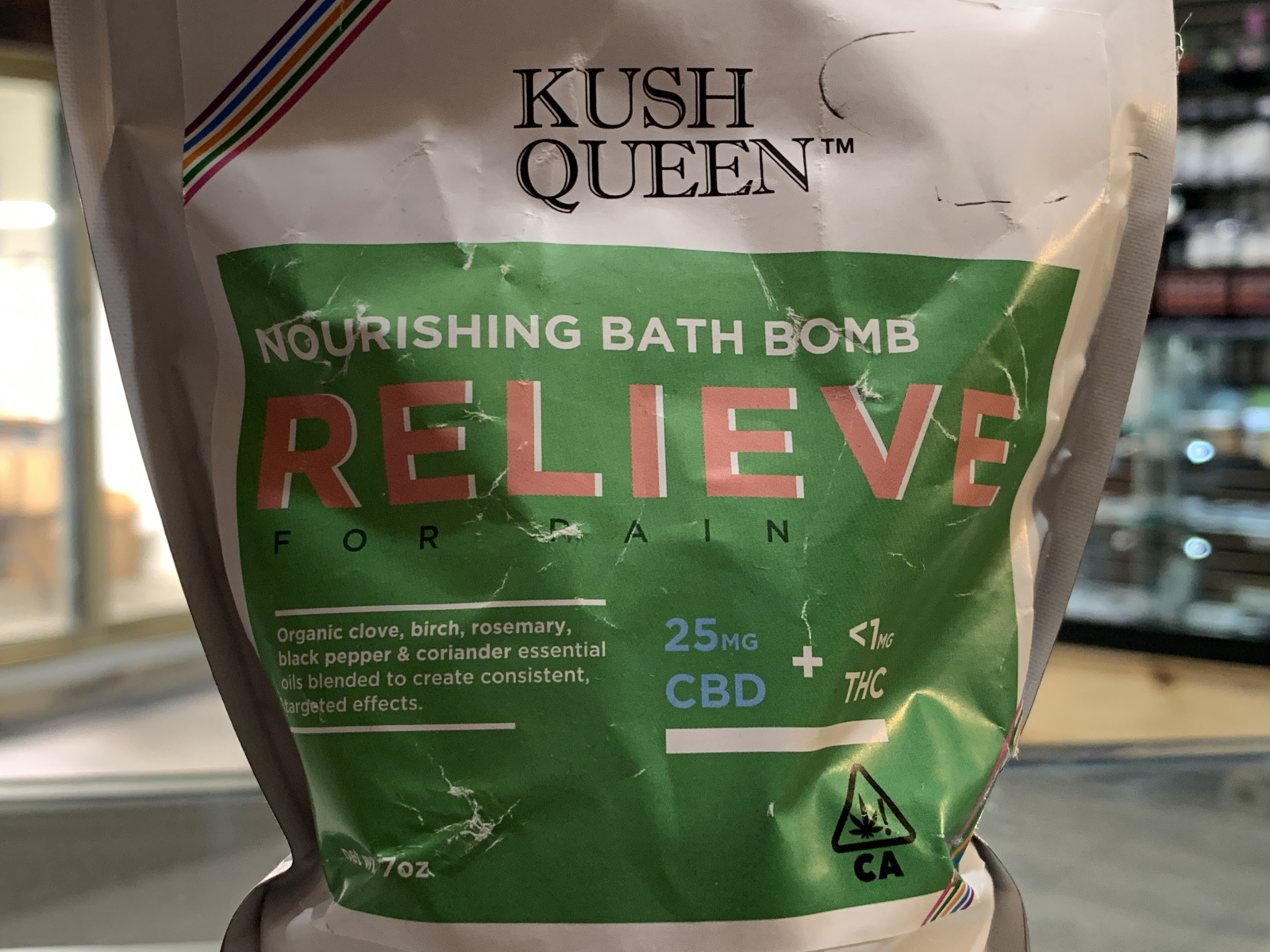 Kush Queen Relieve CBD Bath Bomb
Body
Kush Queen - Relieve Bath Bomb - For Pain
-Ultimate combination of essential oils for maximum pain relief. Supports the relief of sore muscles and aching bones while also lifting away stress and offering mental clarity.
All bath bombs are handmade with 100% organic essential oil blends, lab tested co2 cannabis oil & cbd isolate with no artificial dyes or preservatives. Using high quality food coloring, it will never stain your tub and is safe for absorption.
Directions: Fill tub with hot water, drop in your bath bomb & enjoy! For best results, allow yourself at least 30 minutes to soak and enjoy the full effects of the CBD & essential oils.
Ingredients: 100% organic essential oils, (Close, Birch, rosemary, Black Pepper & Coriander, Cannabidiol, Sodium Bicarbonate, Magnesium sulfate, citric Acid, cornstarch, Extra Virgin Olive Oil, Natural colors