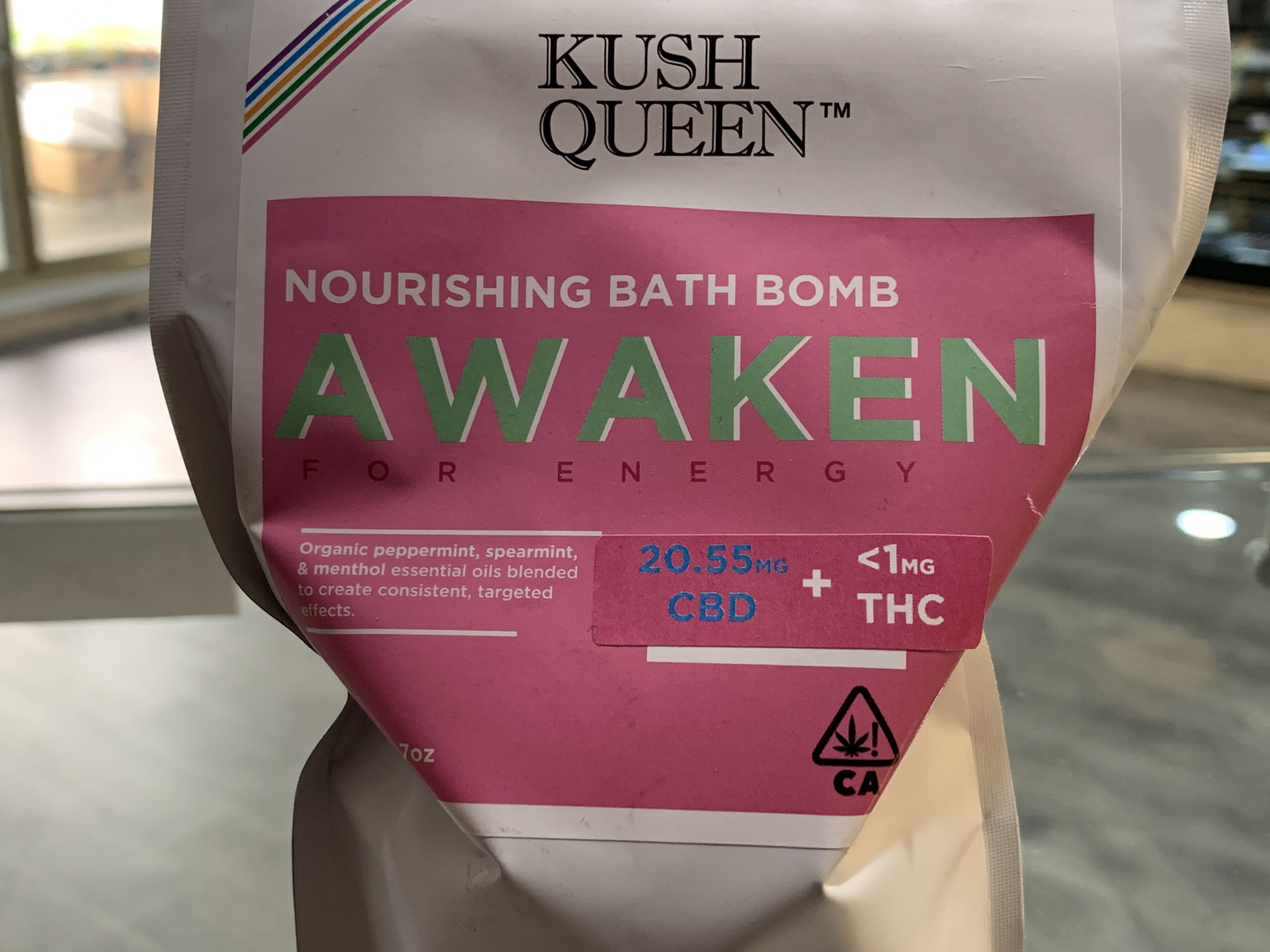 Kush Queen Awaken CBD Bath Bomb
Body
Kush Queen - Awaken - For Energy
- Was created to rejuvenate both mind & body. Peppermint Oil specifically for its ability to provide clarity & energy while also soothing aches & pains
Awaken is the perfect post workout bath bomb, soothes sore muscles and keeps you feeling energized for the rest of the day.
All bath bombs are handmade with 100% organic essential oil blendsm lab tested co2 cannbis oil and CBD isolate with no artificial dyes, or preservatives. Using high quality food coloring, so it will never strain your tub and is safe for absorption.
Directions: Fill the tub with hot water, drop in your bath bomb and enjoy! For best results allow yourself at least 30 minutes to soak and enjoy the full effects of the CBD & Essential oils.
Ingredients: 100% Organic Peppermint Oil, Cannabidiol, Sodium Bicarbonate, Magnesium sulfate, Citric Acid, Cornstarch, Extra Virgin Olive oil, Natural Colors