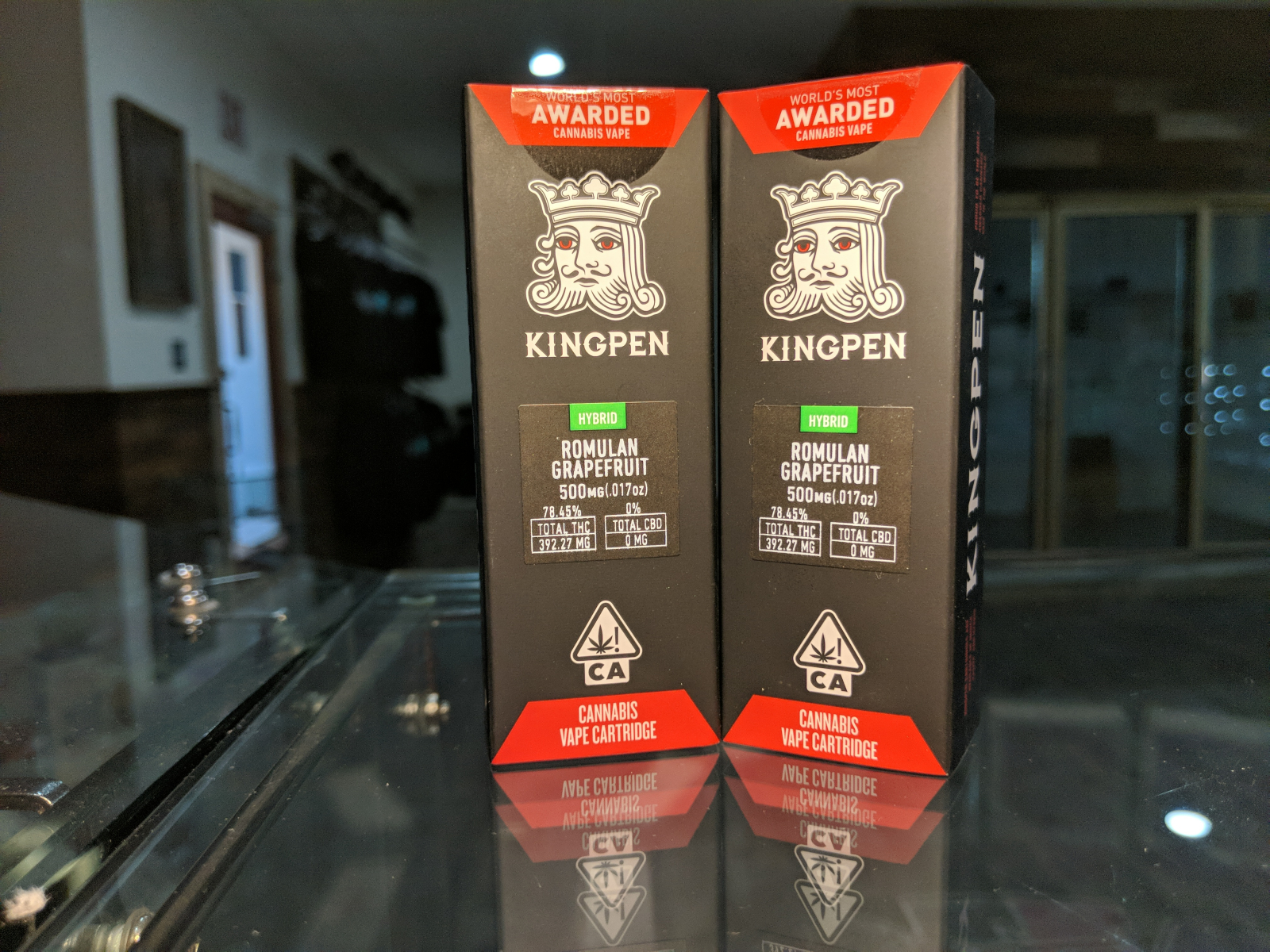 King Pen Romulan Grapefruit 1/2
Body
King Pen 1/2 gram Cartridge
500mg of 5x distilled cannabis oil, producing a high quality product that passes strict qualitative and quantitative tests. Adding a proprietary blend of terpenes to achieve the best flavor possible.
Strain: Romulan Grapefruit
Flavor: Citrusy, spicy and herbal
This hybrid is a cross of Romulan & Grapefruit. Its effects are both relaxing & euphoric and it grows like a grapefruit in size. Definitely an excellent strain for true "couchy-y" relaxation.