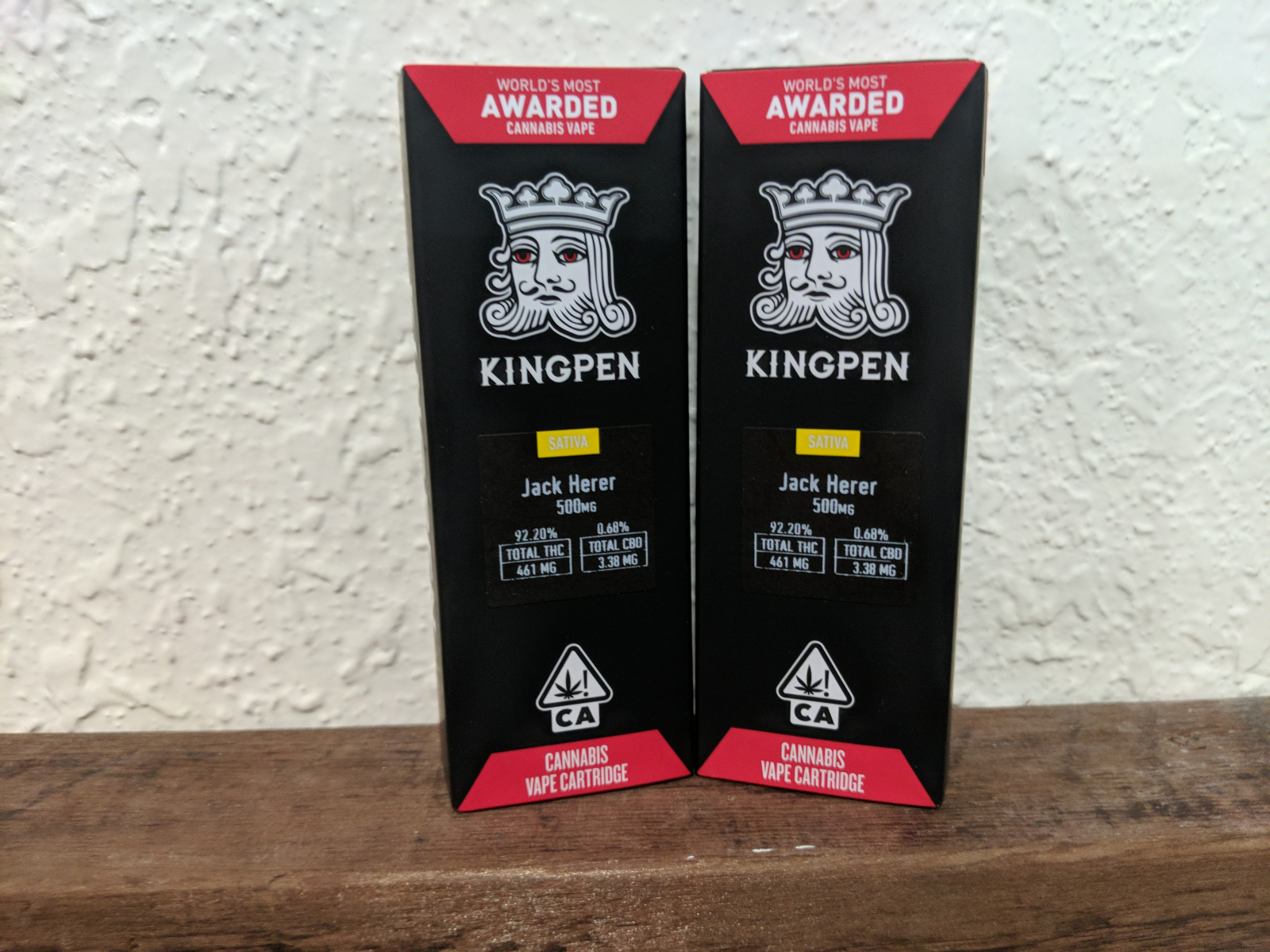 King Pen Jack Herer 1/2g
Body
King Pen 1/2 Gram Cartridge
500mg of 5x distilled Cannabis Oil, producing a high quality product that passes strict qualitative and quantitative tests. Adding a proprietary blend of terpenes to achieve the best flavor possible.
Strain: Jack Herer
Flavor: Pine, Earthy & woodsy
A sativa strain named after the much renowned marijuana activist, Jack Herer. derived from Northern Lights #5 & Shiva Skunk. Delivers a relaxing whole body experience and an energetic head high.