Equilibrium Chem 4 Glue Seeds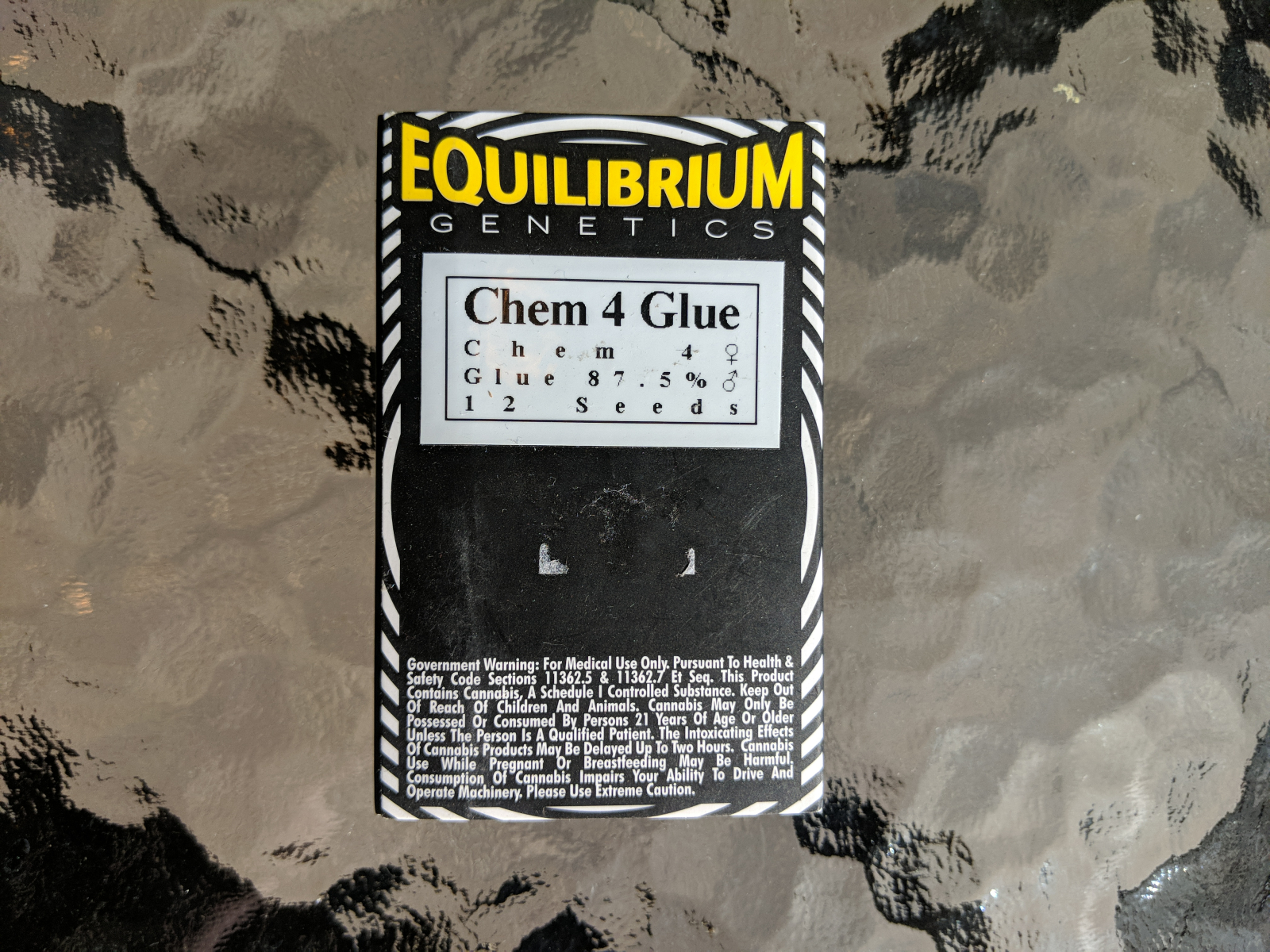 Body
Equilibrium Genetics produces hybrid, heirloom and landrace cannabis seeds. We help people legally access a wide variety of cannabis genetics. 
Chem 4 Glue (Indica Dominant)
Chem 4 x Glue 
Aroma: Gasst/Chem terpenes
Flower Time: 10 Weeks /2nd Week of October
Lineage:
Chemdawg 4 is a semi-stretchy plant with chunky colas of medium dense flowers covered in resin. The high THC buds smell of pine & gas, and are quite flavorful when smoked.
Glue 87.5% (G. Glue #4 x(G.Glue #4 x (Cinderella 99 x Tahoe OG}]}. The Glue 87.5% male providing pollen is medium tall with medium short internodes, producing large flowers and strong branches. His glue 87.5% sisters were medium tall, with long and fat colas of heavily resinous, medium dense buds. their aromas ranged from pure gas to a gassy/lemon/chocolate.