E.Q. Aj's Lemon Glue Seeds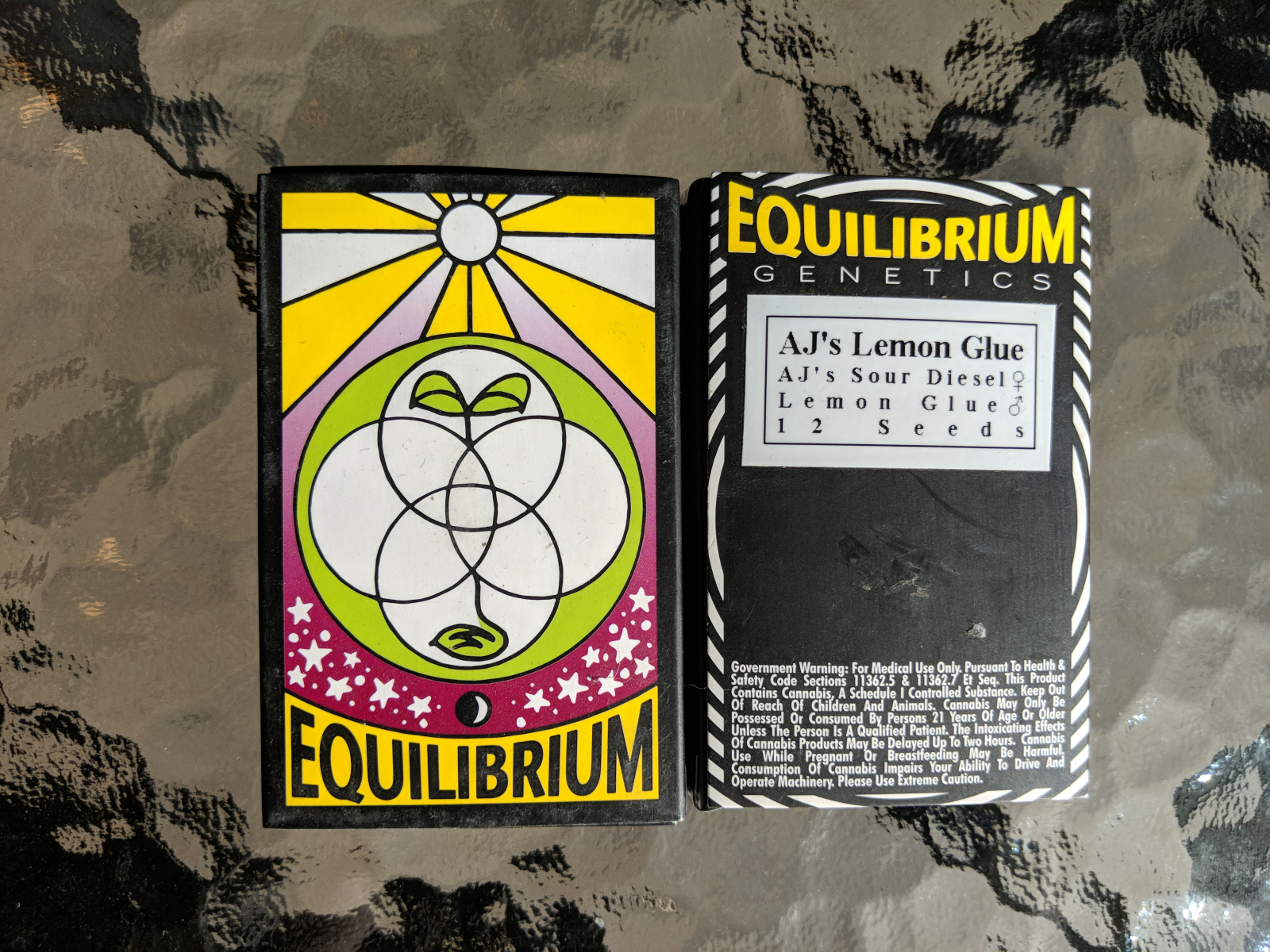 Body
Equilibrium Genetics produces hybrid, heirloom & landrace cannabis seeds, helping people legally access a wide variety of cannabis genetics.
AJ's Lemon Glue (Sativa Dominant)
Sour lemon and gas aroma
Flower time: 10 weeks/2nd week of Oct
Lineage: Aj's sour diesel x Lemon Glue
Aj's Lemon Glue is a denser cutting of Sour Diesel, a high yielding sativa dominant hybrid finishing in mid to late october. Buds smell of sour gas similar to Chemdog.
Lemon Glue is a cross of Lemon Tree & Glue 75% (G.Glue #4 x Gorilla Princess) The Lemon Glue is tall and stretchy. Plants produce large colas with medium bud density. resin is heavy and aromas range from heavy has to sweet lemon/gas mixture