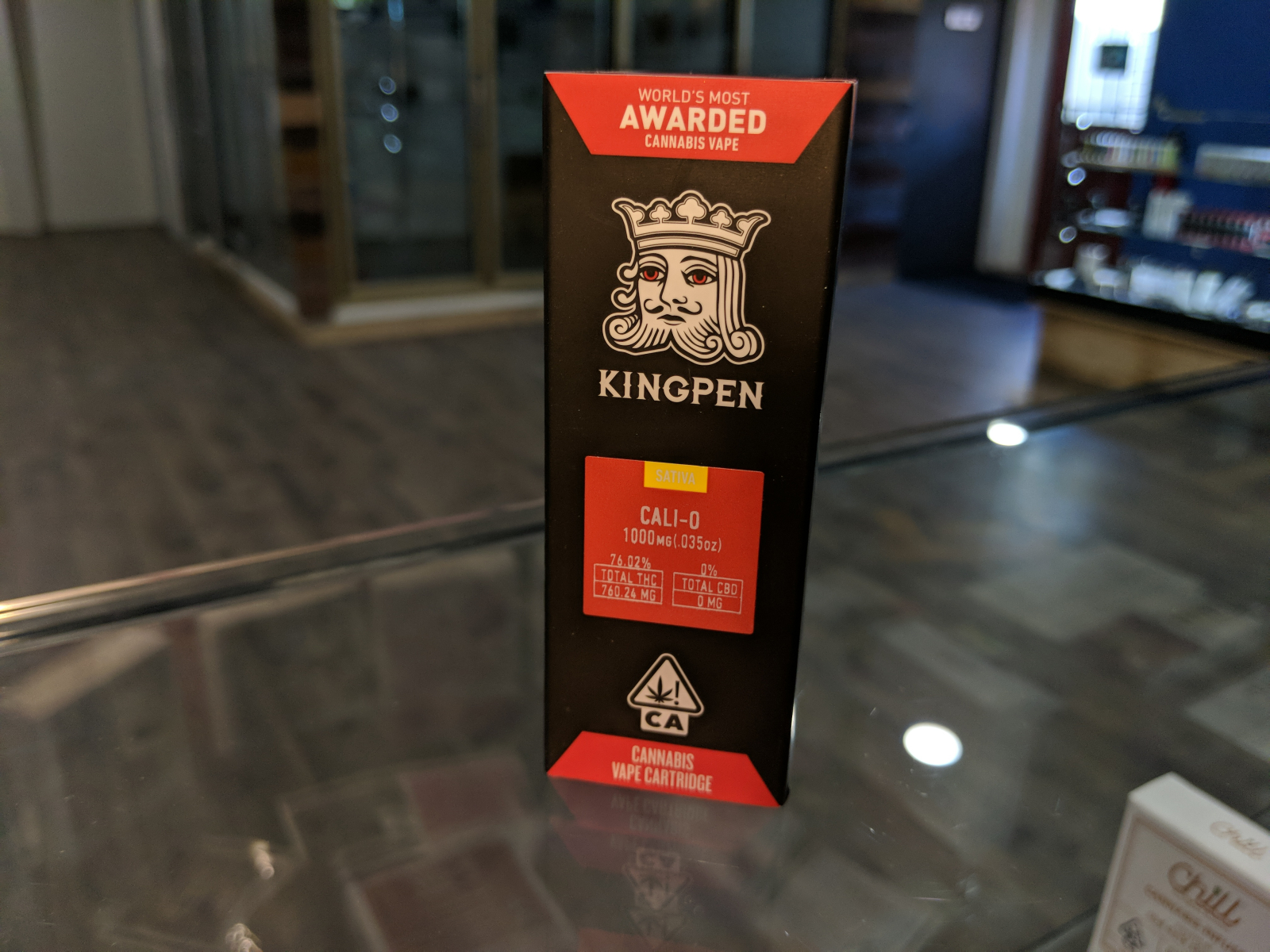 King Pen Cali-o 1g
Body
King Pen 1 Gram Cartridge
1000mg  of 5x distilled cannabis oil, producing a high quality product that passes strict qualitative and quantitative tests. Adding proprietary blends of terpenes to achieve the best flavor possible.
Strain: Cali-O
Flavor Profile: Citrus Flavors
Cali-O or California Orange is an old school strain dating back to the early 1980's. Its true origin is unknown but the agreed upon storyline is that this sativa delivers an upbeat clear-headed high.