Kanha Nano Key Lime Hybrid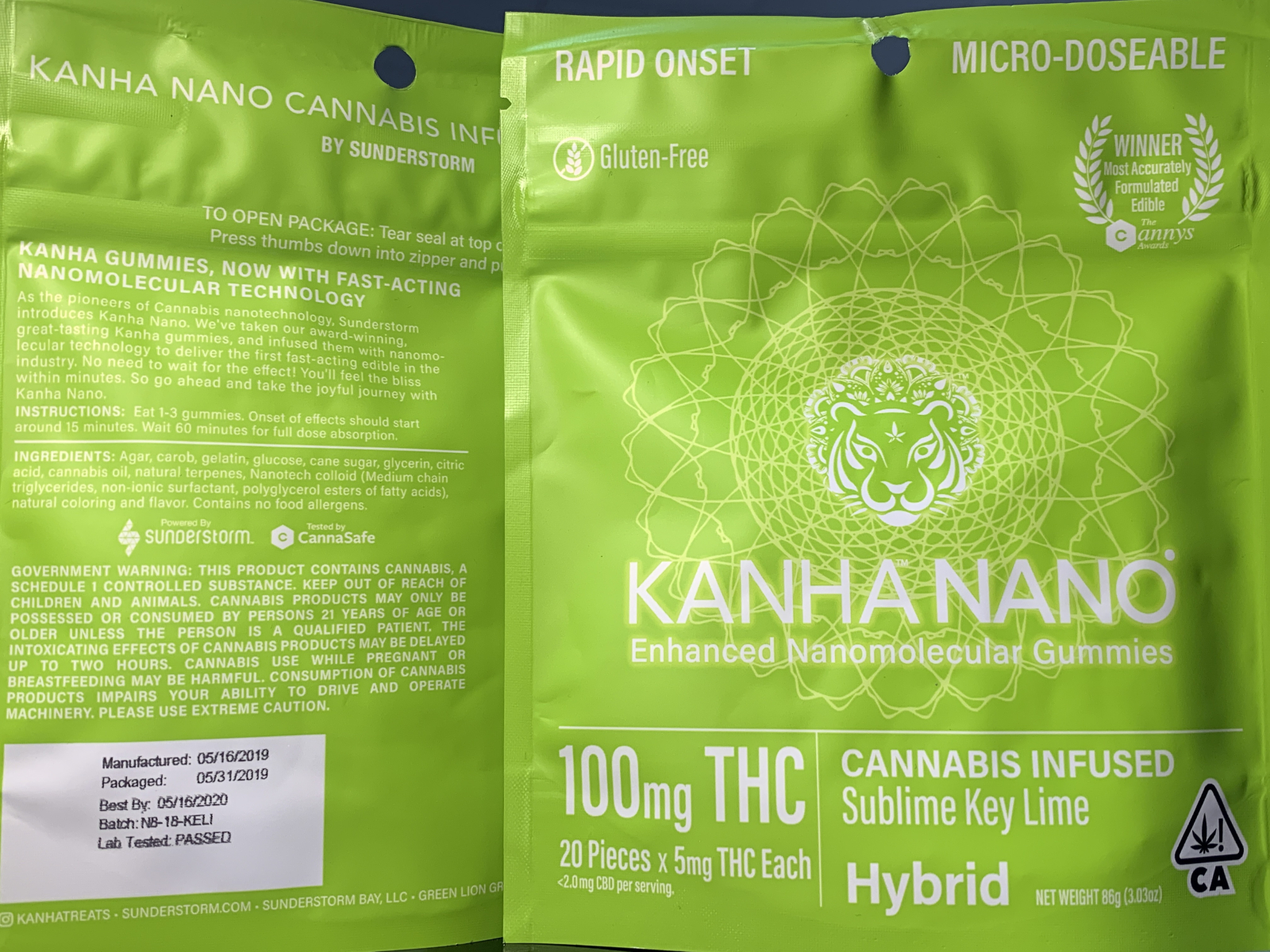 Body
Kanha Nano
Sublime Key Lime Pie flavored Enhanced Nanomolecular gummies
100mg THC 
20 pieces x 5 mg THC each
Great tasting Kahna gummies infused with nanomolecular technology to deliver the first fast acting edible in the industry. No need to wait for effects you'll feel the bliss within minutes!
Instructions: Eat 1-3 gummies. Onset of effects should start around 15 minutes. Wait 60 minutes for full dose absorption.
Ingredients: Agar, Carob, Gelatin, Glucose, Cane Sugar, Glycerin, Citric Acid, Cannabis oil, natural Terpenes, Nanotech colloid (Medium chain triglycerides, non-ionic surfactant, polyglycerol esters of fatty acids)
natural coloring and flavor. Contains no food allergens.